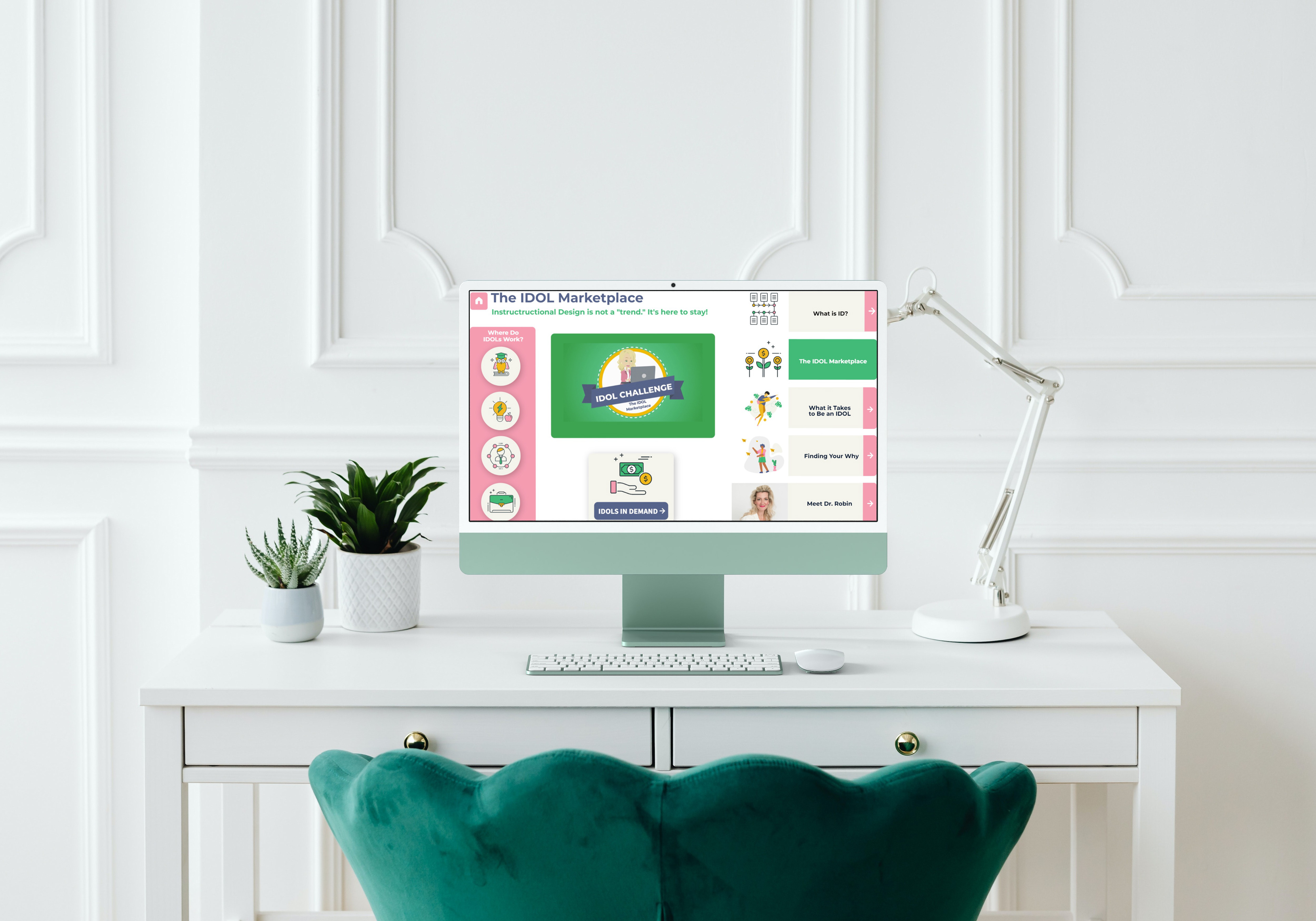 Development Time: 8 weeks (for 5 Genially lessons)
Project Description: As a design contest co-winner, I had the opportunity to re-invent IDOL courses Academy's 5 Day Challenge. Dr. Robin Sargent wanted an engaging, self-paced style of learning with embedded content throughout. Under the guidance of a project manager, and with the support of a Vyond animation video producer, we created 5 days of Genially content that launched in September 2022. To date, IDOL courses Academy has reached over 5k+ learners. With the permission of IDOL courses Academy, you are able to peruse 1 day of lesson material.
Tools: Articulate Storyline
Development Time: Still in progress
Project Description: Universal Design teaches us that when we design with accessibility in mind, it benefits  ALL. Neurodivergent employees deserve an inclusive work environment that is understanding of environmental triggers. This interactive eLearning allows learners to visit different work environments, identify potential environmental triggers and apply knowledge to address triggers so that a safe and productive environment is present for all.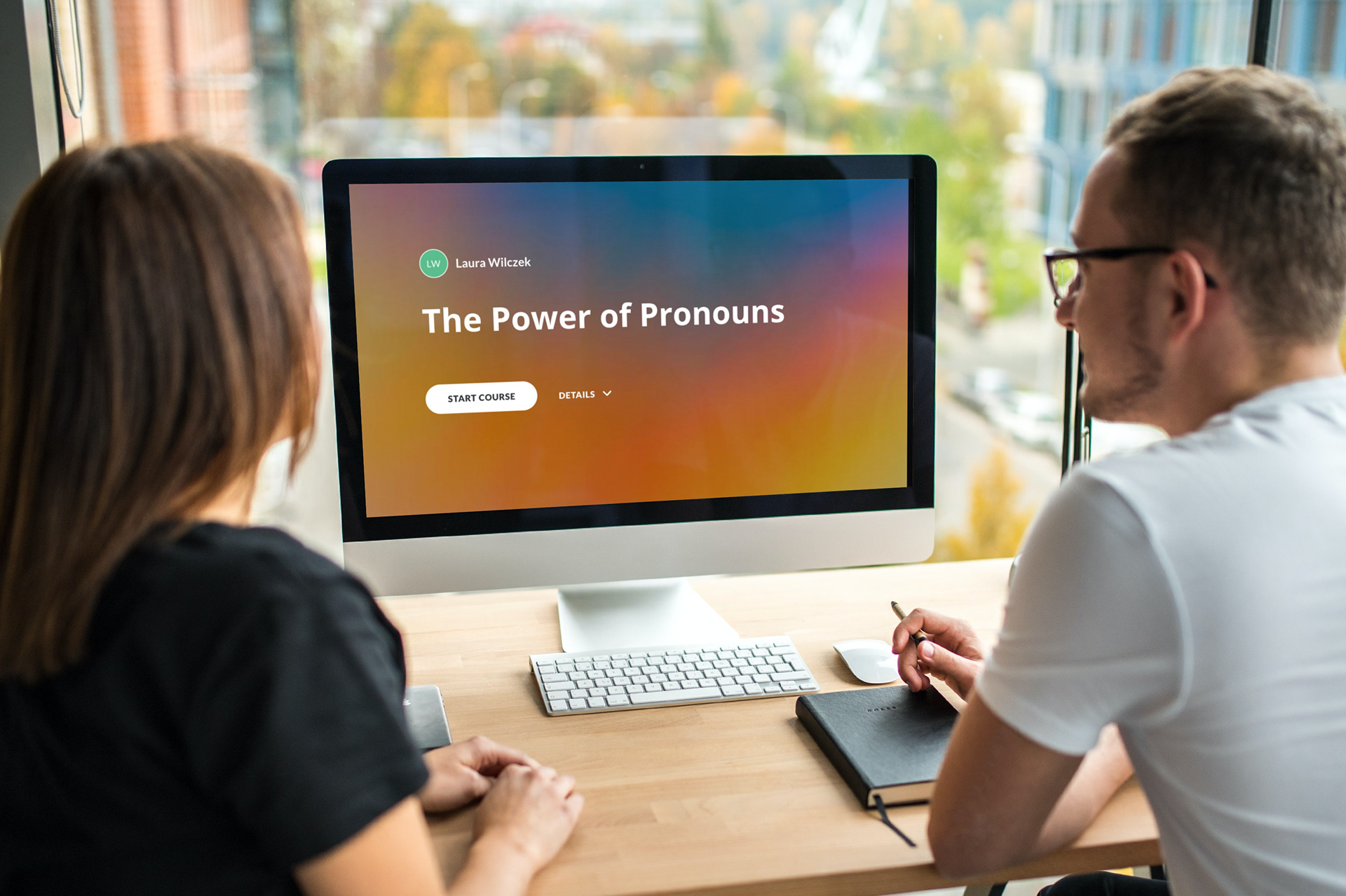 Development Time: 1.5 days
Project Description: Everyone uses personal pronouns. Part of of building an inclusive community and fostering a sense of belonging relies on the use of appropriate pronouns. This elearning covers why personal pronouns matter, the different kinds of personal pronouns, how to use personal pronouns appropriately, and best practices. Select the image above to access the eLearning.